JK BANK PO Recruitment 2020 Mains Admit Card Download..!!
JK BANK RECRUITMENT OF PROBATIONARY OFFICERS EXAMINATION, 2020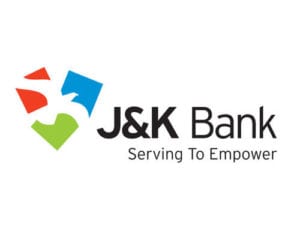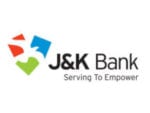 Jammu and Kashmir Bank (J&K Bank) is a J&K – based private sector banking and financial services company. It is a privately owned bank with majority owned state share with its headquarters in Srinagar, Jammu and Kashmir, India.
J&K Bank, incorporated on October 1, 1938, was the first bank in the country to emerge as a state–owned bank.
DATES FOR JK BANK PO EXAM

HOW TO APPLY FOR JK BANK PO EXAM

ONLINE REGISTRATION OF APPLICATION : 02-07-2020
ONLINE PAYMENT OF FEE:FROM 02-07-2020
LAST DATE OF ONLINE REGISTRATION : 24-07-2020
LAST DATE OF ONLINE PAYMENT : 24-07-2020
Edit/Modification of Application for candidates who have already applied pursuant to notification dated :05.07.2020 to 24.07.2020
Online Examination (Preliminary) : 25, 27 to 29-11 & 01-12-2020
Admit Card (Preliminary) : 11 Nov 2020
Mains Exam : 27-12-2020
Candidates are requested to apply Online given on Bank's website

CLICK HERE

VACANCIES FOR JK BANK PO

ELIGIBILITY FOR JK BANK PO

350
1. Domicile of J&K-UT.
2. Candidates at the time of filling on-line application, will submit self-declaration of being domicile in terms of the Jammu and Kashmir Grant of Domicile Certificate (Procedure) Rules, 2020 as per format given under annexure-II.
3. Selected candidates will have to submit the J&K-UT domicile certificate issued by competent authority,at the time of joining.

NAME OF POST OF JK BANK PO

AGE

PROBATIONARY OFFICERS
Minimum: 20 years Maximum: 32 years.
A candidate must have been born not earlier than 02.04.1988 and not later than 01.04.2000(both dates inclusive).

MINIMUM EDUCATIONAL QUALIFICATION

OFFICIAL NOTIFICATION

1. A Degree (Graduation) in any discipline from a University recognised by the Govt. of India or any equivalent qualification recognized as such by the Central Government.
2. The candidate must possess valid Mark-sheet / Degree Certificate that he/ she is a graduate on the day he / she registers online and indicate the percentage of marks obtained in Graduation while registering online.

CLICK HERE

FEES

ADMIT CARD

GENERAL : 1000/-
SC/ST/PWD : 800/-
Click Here FOR ADMIT CARD
FOR MORE FURTHER DETAILS DO CHECK BELOW
AGE RELAXATION
| | | |
| --- | --- | --- |
| Sr. No. | Category | Age relaxation |
| 1 | Scheduled Castes/Scheduled Tribes | 5 years |
| 2 | Socially and Educationally backward classes(other than Scheduled Castes and Scheduled Tribes): | 3 years |
| 3 | Physically Challenged Persons (PCP) | 10 years |
EXAMINATION STRUCTURE FOR JK BANK PO POST
The structure of the Examinations which will be conducted online are as follows:
A. Preliminary Examination
| | | | | |
| --- | --- | --- | --- | --- |
| Sr.No. | Name of Test | No. of Questions | Maximum Marks | Time allotted for each test(Separately timed) |
| 1 | English Language | 30 | 30 | 20 Minutes |
| 2 | Quantitative Aptitude | 35 | 35 | 20 Minutes |
| 3 | Reasoning Ability | 35 | 35 | 20 Minutes |
| | Total | 100 | 100 | |
Candidates have to qualify in each of the three tests by securing cut off marks to be decided by J&K Bank.
B. Mains Examination
| | | | | |
| --- | --- | --- | --- | --- |
| Sr.No. | Name of Tests (NOT BY SEQUENCE) | No. of Questions | Maximum Marks | Time allotted for each test(Separately timed) |
| 1 | Reasoning & Computer Aptitude | 45 | 60 | 60 minutes |
| 2 | General/ Economy/ Banking Awareness | 40 | 40 | 35 minutes |
| 3 | English Language | 35 | 40 | 40 minutes |
| 4 | Data Analysis & Interpretation | 35 | 60 | 45 minutes |
| 5 | English Language (Letter Writing & Essay) | 2 | 25 | 30 minutes |
| | TOTAL | 155 | 200 | 3 hours |
EXAMINATION CENTERS JK BANK PO EXAM
Candidates will be required to give choice of Six (6) Centres, out of which at least three (3) centres must be situated outside J&K-UT. However, any centre, other than those opted by the candidates, can also be allotted. The examination centres are available at following locations:
A) Within J&K-UT
| | | | |
| --- | --- | --- | --- |
| Pulwama | Jammu | Udhampur | Srinagar |
| Baramulla | Samba | Rajouri | |
B) Outside J&K-UT
| | | | |
| --- | --- | --- | --- |
| Delhi NCR | Patiala | Chandigarh/Mohali | Mumbai/NaviMumbai/Thane |
| Amritsar | Pathankot | Jalandhar | Pune |
| Ludhiana | Bengaluru | Others if needarise | |
SYLLABUS
JK PO EXAM 2020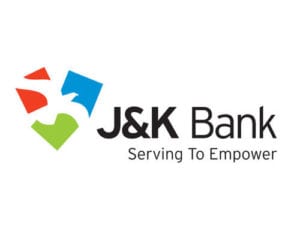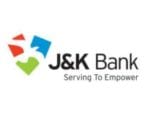 A) JK Bank PO Syllabus for General English

Active and Passive Voice
Articles
Cloze Test
Comprehension
Direct and Indirect Speech
Error Correction
Error Spotting
Fill in the Blanks
Idioms and Phrases
Joining Sentences
Parts of Speech
Sentence Improvement and Correction
Spelling Test
Synonyms and Antonyms
Tenses
B) JK Bank PO Syllabus for Reasoning
Assertions and Reasoning
Blood relations
Circular Seating Arrangements
Coded Inequalities
Coding-Decoding
Cubes and Dice
Data Sufficiency
Distance and directions
Input-Output
Linear Seating Arrangements
Order and Ranking
Puzzles
Series – Alphabetical and Alphanumeric
Statements and arguments
Syllogism
C) JK Bank PO Syllabus for Quantitative Ability
Average
Age Problems
Boats and Stream
Clock and Calendar Problems
Decimal and Fractions
DI – Line Graph, Pie Chart and Bar Graph
Indices and Surds
C.M and H.C.F
Mensuration
Mixture and Allegations
Number Series
Partnerships
Percentage
Permutation and Combination
Pipes and Cisterns
Probability
Profit, Loss and Discount
Quadratic Equations
Simple and Compound Interest
Simplification
Square root, Cube root
Time and Work
Time, Distance and Speed
Volume and Surface Area

D) JK Bank PO Syllabus for General Awareness
Indian polity and Governance
Science and Technology
Scientific and General Abbreviations
International Issues
Sports and Games
History – India and World
Social Science
Current National and International Events
Geography
Countries, Capitals and Currencies
Policies and Laws Related to Banking
Everyday Science and General Science
Culture and Heritage
Inventions and Discoveries
Important Days
Awards and Honours
Indian Constitution
Books and Authors
History of Banks
E) JK Bank PO Syllabus for Financial Awareness
Economics and Finance
Bank Rates, KYC, Bank Abbreviations.
Financial Institutions of India
Reserve bank of India and its Roles
Indian Budget
Banking and Economic Appointments (Feb 2019 Appointments Ebook Download)
Budget
Economic Policies and Schemes of Government
F) JK Bank PO Syllabus for Computer Ability
DBMS
Full form of Technical Terms
Networking and Protocols
Flowchart
Logic gates
Basic terms of Hardware and Software
Computer Programmes
Commands
Basic logical questions on the routine
DOCUMENTS REQUIRED
In the examination hall as well as at the time of interview, the call letter along with a photocopy of the candidate's photo identity (bearing exactly the same name as it appears on the call letter) such as
PAN Card
Passport
Permanent Driving Licence
Voter's Card
Bank Passbook with photograph
valid recent Identity Card issued by a recognised college university
Aaadhaar card
E-Aadhaar card with a photograph
Employee ID should be submitted to the invigilator for verification.
IMPORTANT INSTRUCTIONS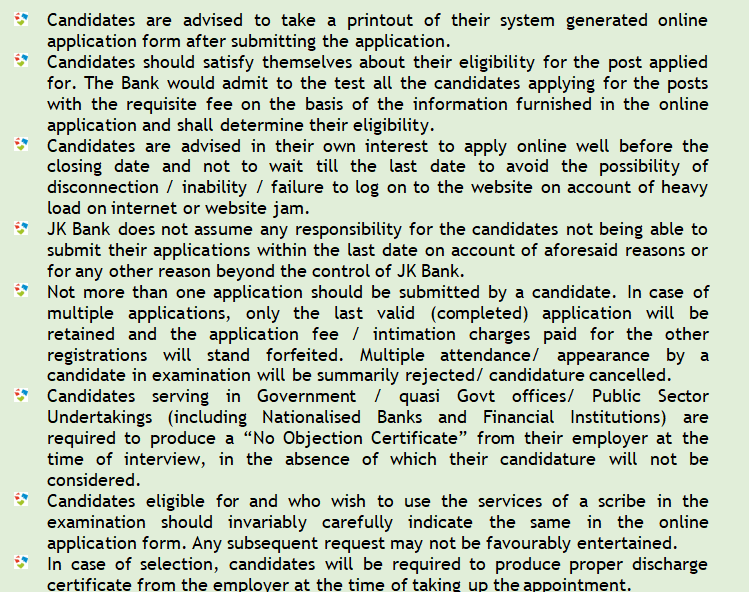 DOCUMENT REQUIRED DURING THE INTERVIEW
The following documents in original and self-attested photocopies in support of the candidate's eligibility and identity are to be invariably submitted at the time of interview failing which the candidate may not be permitted to appear for the interview. Non submission of requisite documents by the candidate at the time of interview will debar his candidature from further participation in the recruitment process.
Printout of the valid Interview Call Letter.
Valid system generated printout of the online application.
Proof of Date of Birth (Birth Certificate issued by the Competent Municipal Authorities or SSLC/ Std. X Certificate with DOB)
Photo Identify Proof as indicated in Point D of this advertisement.
Mark-sheets & certificates for Graduation or equivalent qualification etc. Proper document from Board / University for having declared the result on or before the day candidate registers online.
Caste and other reserved category Certificate issued by the competent authority.
Income and Asset Certificate issued by any one of the Authorities as notified by the Government of India in the prescribed format in the case of EWS category candidates.
PCP/Disability certificate issued by the District Medical Board in case of Persons with Benchmark Disability category.
What is the fees for jk bank recruitment po 2020?
GENERAL : 1000/-
SC/ST/PWD : 800/-
how many vacancies are their for jk bank po exam 2020?
what is the educational qualification for the jk bank po exam 2020?
A Degree (Graduation) in any discipline from a University recognised by the Govt. of India
ALSO CHECK
FOR MORE IBPS EXAMS DO CHECK THE FOLLOWING LINKS
CLERK EXAM, 2020 : CLICK HERE
PO EXAM, 2020 : CLICK HERE
SO EXAM, 2020 : CLICK HERE
FOR UPSC EXAMS 2020 DO CHECK THE BELOW LINK:
CDS 2020 : CLICK HERE
CSE 2020 : CLICK HERE
NDA AND NA II 2020 : CLICK HERE
ISS 2020 : CLICK HERE
CAPF 2020 : CLICK HERE
FOR MORE GOVERMENT EXAMS DO CHECK THE WEBSITE sarkarinaukrieasyalert.com