ISS UPSC EXAMINATION ,2020
INDIAN STATISTICAL SERVICE EXAMINATION (ISS), 2020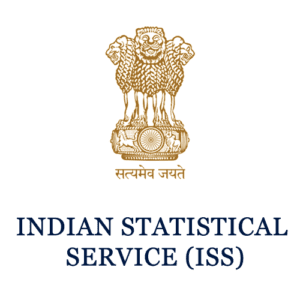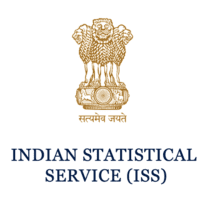 Scheme of Examination: UPSC ISS 2020 exam will be conducted in two parts.
The first part will be a written exam carrying a maximum of 1000 marks while the second part will be viva-voce of such candidates as may be called by UPSC. The viva-voce carries a maximum of 200 marks
IMPORTANT DATES FOR ISS
LAST DATE FOR SUBMISSION OF APPLICATIONS : 30.06.2020
Date of examination : 16th October, 2020
The online Applications can be withdrawn: 07.07.2020 to 13.07.2020 till 6.00 PM.
RESULT : month of December, 2020.
HOW TO APPLY FOR ISS 2020
Candidates are required to apply online only by using the website www.upsconline.nic.in
I) FOR ONLINE APPLICATION FORM FOR ISS UPSC
Candidate should have details of one Photo ID Card viz. Aadhaar Card/ Voter Card/PAN Card/Passport/Driving Licence/Any other Photo ID Card issued by the State/Central Government.
The details of this Photo ID Card will have to be provided by the candidate while filling up the online application form.
The candidates will have to upload a scanned copy of the Photo ID whose details have been provided in the online application by him/ her.
This Photo ID Card will be used for all future referencing and the candidate is advised to carry this Photo ID Card while appearing for Examination/Personality Test.
ADMIT CARD
Candidates admit card will be available on website CLICK HERE
VACANCIES
The approximate number of vacancies to be filled through the Indian Statistical Service Examination ISS UPSC is 47
Persons with Benchmark Disabilities in the category of Blindness or Low Vision is 1
ELIGIBILITY CONDITIONS
I) Nationality A candidate must be either
(a) a citizen of India; or
(b) a subject of Nepal; or
(c) a subject of Bhutan; or
(d) a Tibetan refugee who came over to India, before the 1st January, 1962, with the intention of permanently settling in India; or
(e) a person of Indian origin who has migrated from Pakistan, Burma, Sri Lanka, East African countries of Kenya, Uganda, the United Republic of Tanzania, Zambia, Malawi, Zaire and Ethiopia or Vietnam with the intention of permanently settling in India.
AGE LIMITS
A candidate must have attained the age of 21 years and must not have attained the age of 30 years on 1st August, 2020 i.e he/she must have been born not earlier than 2nd August, 1990 and not later than 1st August, 1999.
I) The upper age-limit prescribed above will be relaxable as follows :—
(a) up to a maximum of five years if a candidate belong to a Scheduled Caste or a Scheduled Tribe;
(b) up to a maximum of three years in the case of candidate belonging to Other Backward Classes who are eligible to avail of reservation applicable to such candidates.
CENTERS OF EXAMINATION (CITIES)


MINIMUM EDUCATIONAL QUALIFICATION FOR ISS UPSC
Candidate for the Indian Statistical Service (ISS) must have obtained a
Bachelor's Degree with Statistics/Mathematical Statistics/Applied Statistics as one of the subject
or
A Master's degree in Statistics/Mathematical Statistics/Applied Statistics
from a University incorporated by an Act of the Central or State Legislature in India or other Educational Institutes established by an Act of Parliament.
FEES
| | |
| --- | --- |
| CANDIDATES | FEES |
| Male/ genral/ OBC | 200 Rs |
| SC/ST | NIL |
| Persons with Benchmark Disability | NIL |
SCHEME OF EXAMINATION FOR ISS
PART I


Note-1
Statistics I & II will be of Objective Type Questions (80 questions with maximum marks of 200 in each paper) to be attempted in 120 minutes.
Note-2
Statistics III and IV will be of Descriptive Type having Short Answer/ Small Problems Questions (50%) and Long Answer and Comprehension problem questions (50%).
At least one Short Answer and One Long Answer Question from each section is compulsory.
Note-3:
The papers on General English and General Studies will be of subjective type.
IMPORTANT NOTE FOR ISS UPSC
ALL QUESTION PAPERS MUST BE ANSWERED IN ENGLISH; QUESTION PAPERS WILL BE SET IN ENGLISH ONLY.
For more further information kindly visit the official site upsc.gov.in
INDIAN ECONOMIC SERVICE (IES) EXAMINATION 2020
Indian Economic Service Examination, 2020 will not be held due to NIL vacancy reported for the Indian Economic Service by the Ministry of Finance.
ALSO CHECK
FOR UPSC EXAMS 2020 DO CHECK THE BELOW LINK:
CDS 2020 : CLICK HERE
CSE 2020 : CLICK HERE
NDA AND NA II 2020 : CLICK HERE
CAPF 2020 : CLICK HERE
CMS EXAMINATION 2020 : CLICK HERE
FOR MORE GOVERMENT JOB EXAMS DO VISIT THE WEBSITE sarkarinaukrieasyalert.com
ALL THE BEST FOR YOUR PREPERATIONS 😉