JK BANK RECRUITMENT OF BANKING ASSOCIATES (BA) EXAMINATION, 2020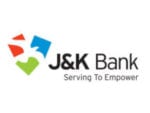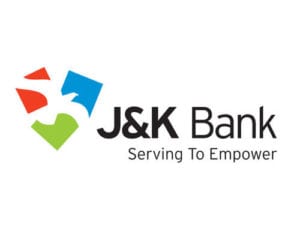 Jammu and Kashmir Bank (J&K Bank) is a J&K – based private sector banking and financial services company. It is a privately owned bank with majority owned state share with its headquarters in Srinagar, Jammu and Kashmir, India.
J&K Bank, incorporated on October 1, 1938, was the first bank in the country to emerge as a state–owned bank.
DATES FOR JK BANK BA EXAM

HOW TO APPLY FOR JK BANK BA EXAM

ONLINE REGISTRATION OF APPLICATION : 02-07-2020
ONLINE PAYMENT OF FEE:FROM 02-07-2020
LAST DATE OF ONLINE REGISTRATION : 24-07-2020
LAST DATE OF ONLINE PAYMENT : 24-07-2020
Edit/Modification of Application for candidates who have already applied pursuant to notification dated :05.07.2020 to 24.07.2020
Online Examination (Preliminary) : 01 to 05, 09, 10, 17, 24 & 31 Jan 2021
Admit Card (Prelims) : 15 Dec 2020
Candidates are requested to apply Online given on Bank's Website CLICK HERE

VACANCIES FOR JK BANK BA

ELIGIBILITY FOR JK BANK BA

1500
1. Domicile of J&K-UT.
2. Candidates at the time of filling on-line application, will submit self-declaration of being domicile in terms of the Jammu and Kashmir Grant of Domicile Certificate (Procedure) Rules, 2020 as per format given under annexure-II.
3. Selected candidates will have to submit the J&K-UT domicile certificate issued by competent authority,at the time of joining.

MINIMUM EDUCATIONAL QUALIFICATION

AGE
1. A Degree (Graduation) in any discipline from a University recognised by the Govt. of India or any equivalent qualification recognized as such by the Central Government.
2. The candidate must possess valid Mark-sheet / Degree Certificate that he/ she is a graduate on the day he / she registers online and indicate the percentage of marks obtained in Graduation while registering online.
Minimum: 20 years Maximum: 32 years.
A candidate must have been born not earlier than 02.04.1988 and not later than 01.04.2000(both dates inclusive).

FEES

OFFICIAL NOTIFICATION

GENERAL : 800/-
SC/ST/PWD : 600/-
CLICK HERE

NAME OF POST OF JK BANK BA

ADMIT CARD

BANKING ASSOCIATES
WILL BE AVAILABLE ON THE OFFICIAL SITE
CLICK HERE FOR ADMIT CARD
FOR MORE FURTHER DETAILS DO CHECK BELOW
AGE RELAXATION
| | | |
| --- | --- | --- |
| Sr. No. | Category | Age relaxation |
| 1 | Scheduled Castes/Scheduled Tribes | 5 years |
| 2 | Socially and Educationally backward classes(other than Scheduled Castes and Scheduled Tribes): | 3 years |
| 3 | Physically Challenged Persons (PCP) | 10 years |
DOCUMENTS REQUIRED
In the examination hall as well as at the time of interview, the call letter along with a photocopy of the candidate's photo identity (bearing exactly the same name as it appears on the call letter) such as
PAN Card
Passport
Permanent Driving Licence
Voter's Card
Bank Passbook with photograph
valid recent Identity Card issued by a recognised college university
Aaadhaar card
E-Aadhaar card with a photograph
Employee ID should be submitted to the invigilator for verification.
PAPER PATTERN OF JK BANK BA EXAM

SYLLABUS
JK Bank Associate Exam
A) English Language
Sentence Arrangement
Substitution
Sentence Improvement
Synonyms
Prepositions
Error Correction
Idioms and Phrases
Para Completion
Active and Passive Voice
Error Spotting
Error Correction
Antonyms
Fill in the Blanks
Sentence Completion
Joining Sentences
B) Reasoning Ability
Seating
Computer Aptitude
Syllogism
Ordering and Ranking
Miscellaneous
Machine Input and Output
Grouping & Scheduling
Coding & Decoding
Analytical Decision making
Verbal Reasoning
Puzzle
Blood Relation and Direction
C) Quantitative Aptitude
Simple Interest and Compound Interest
Menstruation
Boats and Streams
Quadratic Equation
Data Sufficiency
Ration and Proportion
Probability
Data Interpretation
Profit and Loss
Ages
Simplification
Approximation
D) General/ Financial Awareness
Finance
International Economy
Current Affairs of the last six months
Bank Acts and functions
UNO
History of Banking
RBI Functions
Committees and Heads
Banking Terms
Industry
Treasury Bills
Agriculture
Fiscal and Monetary Policies
Marketing
Awards and Honours
Countries and their Currencies
Computer Awareness
Sports
Books and their Authors
Banking Activates
EXAMINATION CENTERS JK BANK BA EXAM
Candidates will be required to give choice of Six (6) Centres, out of which at least three (3) centres must be situated outside J&K-UT. However, any centre, other than those opted by the candidates, can also be allotted. The examination centres are available at following locations:
A) Within J&K-UT
| | | | |
| --- | --- | --- | --- |
| Pulwama | Jammu | Udhampur | Srinagar |
| Baramulla | Samba | Rajouri | |
B) Outside J&K-UT
| | | | |
| --- | --- | --- | --- |
| Delhi NCR | Patiala | Chandigarh/Mohali | Mumbai/NaviMumbai/Thane |
| Amritsar | Pathankot | Jalandhar | Pune |
| Ludhiana | Bengaluru | Others if needarise | |
DOCUMENT REQUIRED DURING THE INTERVIEW
The following documents in original and self-attested photocopies in support of the candidate's eligibility and identity are to be invariably submitted at the time of interview failing which the candidate may not be permitted to appear for the interview. Non submission of requisite documents by the candidate at the time of interview will debar his candidature from further participation in the recruitment process.
Printout of the valid Interview Call Letter.
Valid system generated printout of the online application.
Proof of Date of Birth (Birth Certificate issued by the Competent Municipal Authorities or SSLC/ Std. X Certificate with DOB)
Photo Identify Proof as indicated in Point D of this advertisement.
Mark-sheets & certificates for Graduation or equivalent qualification etc. Proper document from Board / University for having declared the result on or before the day candidate registers online.
Caste and other reserved category Certificate issued by the competent authority.
Income and Asset Certificate issued by any one of the Authorities as notified by the Government of India in the prescribed format in the case of EWS category candidates.
PCP/Disability certificate issued by the District Medical Board in case of Persons with Benchmark Disability category.
what is the last date for application form of jk bank ba eaxm 2020?

what is the application fees of jk bank ba exam 2020?
GENERAL : 800/-
SC/ST/PWD : 600/-
what is the syllabus for jk bank ba exam 2020?
A) English Language
B) Reasoning Ability
C) Quantitative Aptitude
D) General/ Financial Awareness
ALSO CHECK
FOR MORE IBPS EXAMS DO CHECK THE FOLLOWING LINKS
CLERK EXAM, 2020 : CLICK HERE
PO EXAM, 2020 : CLICK HERE
SO EXAM, 2020 : CLICK HERE
FOR UPSC EXAMS 2020 DO CHECK THE BELOW LINK:
CDS 2020 : CLICK HERE
CSE 2020 : CLICK HERE
NDA AND NA II 2020 : CLICK HERE
ISS 2020 : CLICK HERE
CAPF 2020 : CLICK HERE
FOR MORE GOVERMENT EXAMS DO CHECK THE WEBSITE sarkarinaukrieasyalert.com