TMC MEDICAL OFFICER NURSES VARIOUS POST 2020
THANE MUNICIPAL CORPORATION(TMC) MEDICAL OFFICER, Nurses GNM/BSC nursing VARIOUS POST 2020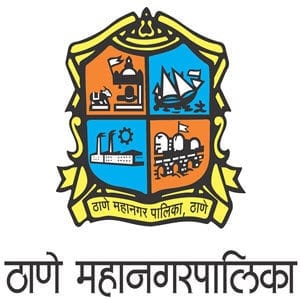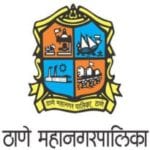 Candidates should fill up their application form with full details within 15 days from the date of publication of the advertisement online on the website of Thane Municipal Corporation www.thanecity.gov.in. (Click on Recruitment under e-Suvidha on the website and the link for online application will be available)
For Applying For the Post of Intensivist, Anasthetist, Physician, Medical Officer – MBBS, Medical Officer – AYUSH, Nurses GNM/BSC nursing, Nurses ANM, Store Officer, Medical Transcriptionist, MGPS Technician, Laboratory Technician
DATES

HOW TO APPLY

LAST DATE FOR REGISTRATION : 28.07.2020
ADMIT CARD DATE : will be updated
DATE OF EXAMINATION : will be updated
RESULT OF EXAMINATION :will be updated


Candidates are required to apply online by using the website


CLICK HERE

ADMIT CARD

ELIGIBILITY

–
a Citizen of India.

MINIMUM EDUCATIONAL QUALIFICATION

FEES

all post education quality is given below view more
–

VACANCY

AGE LIMIT

2995
Upper age limit 38 years view more


PAY SCALE

Experience Requirement & Profile

is given below view more
is given below view more
EDUCATIONAL QUALIFICATION, PAY SCALE AND VACANCIES PER POST OF TMC
| | | | | |
| --- | --- | --- | --- | --- |
| SR. NO. | POST NAME | EDUCATIONAL QUALIFICATION | VACANCY | PAY SCALE |
| 1. | Intensivist | MD/DNB med/ anesthesia / critical care/ chest with idccm / mbbs,da/ mbbs, dtcd with idccm with 2-3 years experience in ICU | 45 | 2,50,000/- |
| 2. | Anasthetist | MD in anasthesia | 120 | 2,50,000/- |
| 3. | Physician | MD/DNB – medicine with 2 years experience | 120 | two hours per day work 50,000/- per month |
| 4. | Medical Officer – MBBS | MBBS with 2 years of ICU experience | 120 | 1,30,000/- |
| 5. | Medical Officer – MBBS | MBBS with 1-2 years of experience | 480 | 80,000/- |
| 6. | Medical Officer – AYUSH | BAMS with 3 years with ICU experience | 120 | 1,25,000 |
| 7. | Medical Officer – AYUSH | BAMS, BUMS, BHMS with 1-2 years of experience | 120 | 60,000 |
| 8. | Nurses GNM/BSC nursing | GNM/BSC nursing with 1-2 years of experience | 1380 | 40,000 |
| 9. | Nurses ANM | ANM with 2-3 years of experience | 450 | 35,000/- |
| 10. | Store Officer | any graduate with one year experience as store officer | 6 | 20,000/- |
| 11. | Medical Transcriptionist | diploma in medical transcription with 2-3 years of hospital experience | 12 | 22,000/- |
| 12. | MGPS Technician | MGPS technician | 12 | 18,000/- |
| 13. | Laboratory Technician | DMLT | 10 | 20,000/- |
AGE LIMIT
The age of the open category candidate should not be more than 38 years on the date of advertisement. And backward class The age limit for candidates will be relaxed after 5 years. The right to relax these conditions for the posts where the response is low. Commissioner Soa. Will remain.
HOW TO APPLY
Click on "Apply" to the right of the post for which you want to apply. Then fill in the information to check the validity of the mobile phone.
Click on "send OTP" to the applicant Further action should be taken to fill up the application by mentioning the OTP number received on the mobile.
The user ID and password will be received on the applicant's mobile phone. It should be saved.
Write your own address for correspondence Vocational Guidance Center, Self Study Guidance Center / Class or The address of any similar guidance center / institution should not be given for correspondence.
Valid e-mail ID and mobile number must be registered. Also this e-mail ID and mobile number must be working till final result. The e-mail ID and mobile number registered by the candidate in the online application is incorrect.
In case of incompleteness, as well as mobile number is registered (DND), if the candidates do not receive the notifications, messages and information sent during the entire recruitment process, the entire responsibility will be on the candidate concerned. The corporation will not be responsible.
If the candidate is working in government / semi-government service, he should submit the certificate of innocence of the office Is required.
Judicial case, criminal, disciplinary case or similar while submitting the application by the candidate. Action information must be provided. Failure to provide this information will result in cancellation of the candidate's service at any stage.
MODE OF RECRUITMENT
MODE OF RECRUITMENTT IS INTERVIEW AND YEARS OF EXPERIENCE
OFFICIAL SITE FOR TMC
OFFICIAL NOTIFICATION
ALSO CHECK
FOR MORE MAHARASHTRA EXAM CLICK HERE
FOR MORE GOVERMENT EXAMS DO CLICK HERE
ALL THE BEST FOR YOUR PREPERATIONS 😉