NTPC ASSISTANT CHEMIST EXAMINATION 2020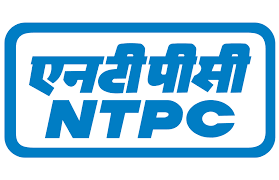 DATES

HOW TO APPLY

DATE FOR REGISTRATION :15.07.2020
LAST DATE FOR REGISTRATION : 31.07.2020
PAYMENT FOR EXAMINATION : 15.07.2020
LAST DATE FOR PAYMENT : 31.07.2020
ADMIT CARD DATE : 07 Oct 2020
DATE OF EXAMINATION : will be updated
RESULT OF EXAMINATION :will be updated


Candidates are required to apply online by using the website


CLICK HERE

ADMIT CARD

ELIGIBILITY

Candidates can check for their admit card on the website CLICK HERE
(will be available soon)
a Citizen of India.

MINIMUM EDUCATIONAL QUALIFICATION

FEES

M.Sc in Chemistry from recognized Indian University/ Institute recognized by appropriate statutory authority with at least 60% marks in aggregate. SC, ST and PwBD candidates with pass marks are eligible to apply for the post.
GENERAL/OBC :300
SC/ST : NIL


VACANCY

AGE LIMIT

250
Upper age limit 30 years


PAY SCALE

Experience Requirement & Profile

Rs. 40,000 -1,40,000/- (E1 grade) at the basic pay of Rs. 40,000/
Minimum 3 years post qualification experience in Executive/Supervisory cadre (excluding training period) in Water Treatment Plant process and water analysis (RO plant, DM plant, pre-treatment plant, etc.),Boiler water chemistry (boiler water treatment & analysis of chemical parameters), and Knowledge of Cooling water treatment, Bulk Chemical analysis, knowledge of analytical instruments (like spectrophotometer, lon chromatography, Gas chromatography), Coal sampling and analysis, Oil analysis.

Should have knowledge of environmental parameter testing, monitoring and management. Candidates with experience in power plant will be given added advantage.
PAYMENT MODE
The payment can be made either in online or offline mode.
A. OFFLINE MODE
Payment in offline mode State Bank of India has been authorized to collect the registration fee, in a specially opened account (No. 30987919993) at CAG branch, New Delhi, on behalf of NTPC.
Candidate has to approach the nearby SBI branch with a printout of the "pay-in-slip" which is available on the application registration portal.
The pay-in-slip printed from the portal should only be used for depositing the fee for proper crediting of amount in the allocated account.
On receipt of the money, the bank will issue a unique Journal Number and a Branch Code of the bank collecting the money.
This journal number and the branch code are to be filled up by the candidate during online registration. NTPC will not be responsible in case the candidate deposits the fee in a wrong account.
B. ONLINE MODE
Payment in online mode Candidate also have the option to pay the fees online (through Net banking / Debit Card / Credit Card).
The online payment option will be available in the website. The candidate is required to make the payment before proceeding for online application.
After making successful payment, the Challan number, Bank Reference No, date of payment are required to be filled up in online application.
Fee once paid will not be refunded under any circumstances. Candidates are therefore requested to verify their eligibility before paying the registration fee.
VACANCIES PER DISCIPLINE/POST NTPC ASSISTANT CHEMIST
| | | | | | |
| --- | --- | --- | --- | --- | --- |
| DISCIPLINE | UR | OBC | SC | ST | TOTAL |
| ASSISTANT CHEMIST | 11 | 07 | 04 | 03 | 25 |
AGE LIMIT
MAXIMUM 30 YEARS
UPPER AGE RELAXATION
| | |
| --- | --- |
| CATEGORY | AGE LIMIT |
| SC/ST | 5 YEARS / 35 YEARS |
| OBC | 3 YEARS / 33 YEARS |
| PwBD | 10 YEARS / 40 YEARS |
GENERAL INSTRUCTIONS
In order to restrict the number of candidates to be called for an interview, if so required, the Management reserves the right to conduct online screening/ selection test or to raise the minimum eligibility s criteria, as per requirement.
In case of selection test, the final selection shall be on the basis of 85% weightage of online written test marks and 15% weightage of interview marks.
However, candidate has to qualify separately in online written test & interview. Candidates are required to indicate their choice for test centres at the time of online application.
NTPC reserves the right to change the test centres depending upon the response/ feasibility.
Candidates claiming to belong to any particular category shall necessarily submit a copy of OBC/SC/ST/PwBD certificate, as the case may be, from a Competent Authority.
Upper age is relaxed by 5 years for SCIST candidates, by 3 years for OBC candidates, by 10 years for PwBD candidates, by 5 years for candidates who had ordinarily been domiciled in the State of Jammu & Kashmir during the period 01.01.80 to 31.12.89.
Relaxation of age to Ex-Serviceman as per Govt. guidelines.
For SC/ST candidates, the total years of post qualification experience will be relaxed by 1 year.
Depending on the requirement, the Company reserves the right to cancel / restrict / curtail / enlarge the number of vacancies, if need so arises, without any further notice and without assigning any reason thereof.
Posting shall be at any of the Stations/ Projects/JVs/Subsidiaries of NTPC. All posts are transferable at the sole discretion of the Management.
While applying for any post, the applicant should ensure that he/she fulfills the eligibility and other norms mentioned above, as on the specified dates and that the particulars furnished are correct in all respects.
In case it is detected at any stage of recruitment that a candidate does not fulfill the eligibility norms and / or that he / she has furnished any incorrect / false information or has suppressed any material fact(s), his/her candidature will stand automatically cancelled.
If any of the above shortcoming(s) is / are detected even after appointment his / her services are liable to be terminated without any notice.
The mere fact that a candidate has submitted application against the advertisement and apparently fulfilling the criteria as prescribed in the advertisement would not bestow on him/her the right to be definitely called for test/interview/ considered further for selection process.
Any proceedings in respect of any matter of claim or dispute arising out of this advertisement and / or an application in response thereto can be instituted only in Delhi and courts /tribunals/forums at Delhi only shall have sole and exclusive jurisdiction to try any such cause/dispute.
In case any ambiguity/dispute arises on account of interpretation in versions other than English, the English Version will prevail.
ADMIT CARD
OFFICIAL SITE
OFFICIAL NOTIFICATION
ALSO CHECK
FOR NTPC ENGINEER EXAM DO CLICK HERE
FOR MORE GOVERMENT EXAMS DO CLICK HERE
ALL THE BEST FOR YOUR PREPERATIONS 😉
What is the education qualification for ntpc assistant chemist exam 2020?
M.Sc in Chemistry from recognized Indian University/ Institute recognized by appropriate statutory authority with at least 60% marks in aggregate. SC, ST and PwBD candidates with pass marks are eligible to apply for the post.
What is the fees for ntpc assistant chemist exam 2020?
GENERAL/OBC :300
SC/ST : NIL
How many vacancy are there for ntpc assistant chemist exam 2020?
there are 25 vacancy for engineer exam view more
What is the age limit for ntpc assistant chemist exam 2020?
What is the pay scale for ntpc assistant chemist exam 2020?
Rs. 40,000 -1,40,000/- (E1 grade) at the basic pay of Rs. 40,000/-