MPSC (MESC) EXAM, 2020 Exam Date Posponed..
Maharashtra Engineering Service Joint Pre-Examination MPSC – 2020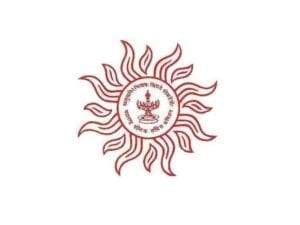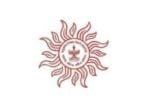 Maharashtra Engineering Service Joint Pre-Examination – 2020, will be held on Sunday, May 17, 2020 at Mumbai, Aurangabad, Nagpur and Pune District Centers through Maharashtra Public Service Commission for recruitment of total 217 posts in the following categories under various departments of Government of Maharashtra.
IMPORTANT DATES FOR MPSC

HOW TO APPLY FOR MPSC EXAM

DATE OF ONLINE APPLICATION : 18-03-2020

LAST DATE OF ONLINE APPLICATION : 07-04-2020

DATE OF ONLINE FEES : 18-03-2020

LAST DATE OF ONLINE FEES : 07-04-2020

DATE OF PRILIMINARY EXAMMINATION : 01-11-2020 Postponed

DATE OF MAIN EXAMINATION: Will be updated
candidates can apply for the examination only through online mode


CLICK HERE

ELIGIBILITY

VACANCY FOR MPSC POST
Knowledge of Marathi language required.
217

ADMIT CARD FOR MPSC

MINIMUM EDUCATIONAL QUALIFICATION

Will Be Notified
Degree in Civil Engineering from a recognized University or similar qualification declared by the Government of Maharashtra.

FEES

POST OF MPSC

Backward Classes – 374 /
Backward Classes and Orphans – 274 /
Assistant Executive Engineer
Assistant Engineer

PAY SCALE

OFFICIAL WEBSITE OF MPSC

(1) Group-A – S-20 Rs. 56100-177500 plus DA and other allowances payable as per rules
(2) Group-B-S-15 Rs. 41800-132300
CLICK HERE
EDUCATIONAL QUALIFICATION FOR MPSC
Degree in Civil Engineering from a recognized University or similar qualification declared by the Government of Maharashtra.
As per Government Resolution, Department of Higher and Technical Education, No. Sankirna-2013 / (45/13) / Part-1 / Tanshi-2, dated October 18, 2016, the following qualifications are equivalent to degree courses:
(A) B.E / B.Tech (Civil and Water Management)
(b) B.E / B.Tech (Civil and Environmental)
a) B.E / B.Tech (Structural)
(E) Candidates appearing for Diploma + AMIE (Civil)
degree examination will be temporarily eligible for the present joint pre-examination. But related to the results of the joint pre-examination Candidates who are eligible for admission in the main examination to be held for the category should accept the application for the main examination of the respective category. It will be necessary to pass the degree examination by the prescribed deadline.
AGE LIMIT
MINIMUM : 18 YEARS
MAXIMUM : 35 YEARS
SCHEME OF EXAMINATION MPSC
PRELIMINARY EXAM
3. Stages of Examination – Three
3.1 The present examination will be conducted in the following three stages:
(1) Pre-examination – 100 marks
(2) Main examination – 400 marks
(3) Interview – 50 marks
MAIN EXAMINATION
The main examination for the candidates eligible for admission in the main examination on the basis of the results of the joint pre-examination on Sunday Based on the marks obtained in the main examination, the selection process will be completed as per the examination plan. Pre-examination only for candidates for the main examination As it is taken to limit the number, the marks in the pre-examination will not be considered for selection.
ELIGIBILITY MPSC
Eligibility of candidates eligible for interview will be checked on the basis of original documents as per eligibility / terms and conditions in advertisement / notification. And the candidates who submit the original documents as claimed in the application will be interviewed.
HOW TO APPLY MPSC
How to apply for pre-exam: Applications will be accepted online only.Detailed instructions for online application submission to the Commission CLICK HERE and CLICK HERE
While submitting the application to the Commission, it is necessary to register in the secondary schools as per the name on the certificate and submit the application to the Commission. Is. Otherwise action will be taken on the understanding of violation of the instructions of the Commission. Candidate who submits incorrect information to the Commission shall be disqualified for this examination and for all subsequent selections.
Website for Submission of Applications: – CLICK HERE
APPLICATION FEES DETAILS MPSC
To pay the examination fee in the prescribed manner.
Application Submission Period: – March 18, 2020 to April 7, 2020 at 23.59 hrs. 4.8 After submitting the application to the Commission, the application will not be considered unless the examination fee is paid within the prescribed time.
In addition to the above examination fees, bank charges will be additional. Examination fee is non-refundable. Candidates should adopt the following methods for payment of examination fee:
METHODS OF ONLINE MODE
Credit Card, Debit Card or NetBanking can be used to pay the examination fee online.
If Civic Facilitation Center is selected, go to Civic Facilitation Center or Sangram Kendra with a copy of the receipt available. Fees can be paid. In case of payment of examination fee in challan, last date for payment of fee in State Bank of India: – April 8, 2020 – During office hours.
After paying the examination fee online, the candidate has paid the examination fee in his / her profile
ADMIT CARD MPSC
Admission Certificate will be made available through the candidate's profile 7 days before the present examination. A copy of it It must be downloaded before the exam and submitted at the time of the exam.
It is mandatory for the candidate to bring his / her own admission certificate at the time of examination. Otherwise, admission to the exam will not be granted. Own Aadhar Card, Election Commission Identity Card, Passport, PAN Card or Smart Card for proof of identity at the time of examination
The advertisement presented gives brief details about the exam. Method of accepting application, required qualification, reservation, age limit, fee, selection For details on general procedure, examination plan, syllabus, etc., please visit the Commission's website www.mpsc.gov.in. .
The detailed syllabus of the presented examination is available on the Commission's website CLICK HERE. 12. Detailed advertisement is available on the Commission's website CLICK HERE as well as CLICK HERE.
SYLLABUS
I) Applied Mechanics –
a. Matrices – Types of Matrices (Symmetric, Skew-symmetric, Hermitian, Skew Hermitian, Unitary, Orthogal Matrices), properties of Matrices, Rank of a Matrix using Echelon forms, reduction to normal form, PAQ in normal form, system of homogeneous and non-homogeneous equations. Linear dependent and independent vectors.
b. Partial Differentiation – Partial Differentiation; Partial derivatives of first and higher order. Total differentials, differentiationof composite and implicit functions. Euler's theorem on homogeneous functions with two and three independent variables. Deductions from Euler's Theorem.
c. Applications of Partial Differentiation, Expansion of Functions, Maxima and Minima of function of two independent variables, Jacobian, Taylor's Theorem and Taylor's series, Machlaurin's series.
d. Linear Differential Equations with Constant Coefficients and Variable Coefficients of Higher Order – Linear Differential Equation with constant coefficients – complementary function, particular integrals of differential equation, Cauchy's homogeneous linear differential equation and Legendre's differential equation, Method of variation of parameters.
e. Differentiation under Integral sign, Numerical Integration – Differentiation under Integral sign with constant limits of integration, Numerical Integration by
(a) Trapezoidal
(b) Simpson's 1/3
(c) Simpson's 3/8 rule.
f. Double Integration –Change the order of integration, Evaluation of double integrals by changing the order of integration and changing to polar form.
g. Triple Integration and Application of Multiple Integrals – Application of double integrals to compute Area, Mass, Volume. Application of triple integral to compute volume.
II) Engineering Mechanics –
a. System of Coplanar Forces – Resultant of concurrent forces, parallel forces & Non concurrent Non parallel system of forces. Moment of force about any point, Couples, Varignon's theorem. Distributed forces in plane. Centroid and Centre of Gravity, Moment of Inertia & its theorem.
b. Condition of equilibrium for concurrent forces, Parallel forces and Non concurrent Non parallel general system of forces & couples. Types of supports, loads, beams. Analysis of trusses.
c. Laws of friction, Cone of friction, Equilibrium of bodies on inclined plane. Application of problems involving wedges, ladders, screw friction.
d. Kinematics of particle :- Velocity and acceleration in terms of rectangular coordinate system, Rectilinear motion. Motion along plane curved path. Tangential and Normal components of acceleration. Motion Curves (a-t, v-t, s-t curves). Projectile motion. Relative motion. Newton's second law, work energy principle, D'Alembert's principles, equation of dynamic equilibrium. Moment of Energy principles : Linear momentum, principle of conservation of momentum, Impact of solid bodies, direct and oblique impact, impact of solid bodies, semi elastic impact and plastic impact.
III Elements of Civil Engineering
a. Materials and Construction–
(1) Useof basic materials cement, bricks, stone, natural and artificial sand, Reinforcing Steel- Mild, Tor and High Tensile Steel. Concrete types – PCC, RCC, Pre-stressed and Precast. Introduction to smart materials. Recycling of materials.
(2) Substructure – Function of foundations, (Only concepts of settlement and Bearing capacity of soils). Types of shallow foundations, (only concept of friction and bearing pile).
(3) Superstructure – Types of loads :- DL and LL, wind loads, earthquake considerations. Types of construction – Load bearing, framed, composite. Fundamental requirements of masonary.
(4) Introduction to automation in construction :- Concept, need, examples related to different civil engineering projects.
b. Uses of maps and field surveys –
(1) Various types of maps and their uses. Principles of surveys. Modern survey method using levels, Theodolite, EDM, lasers, total stations and GPS. Introduction to digital mapping. Measuring areas from maps using digital planimeter. (2) Conducting simple and differential leveling for seeking out various benchmarks, determining the elevation of different points and preparation of contour maps. Introduction to GIS Software and other surveying soft-wares with respect to their capabilities and application areas.
IV Elements of Mechanical Engineering
(1) Thermodynamics- Thermodynamic work, p-dV work in various process, p-V representation of various thermodynamic processes and cycles. Ideal gas equation, properties of pure substance, Statements of Ist and IInd law of thermodynamics and their applications in mechanical engineering. Carnot cycle for Heat engine, refrigerator and heat pump.
(2) Heat transfer – Statement and explanation of Fourier's Law of heat conduction, Newton's law of cooling, Stefan Boltzmann's law. Conducting and insulation materials and their properties. Selection of heat sink and heat source. (3) Power plants – Thermal, Hydro-electric, nuclear and solar wind hybrid power plants (4) Machine elements : Power transmission shafts, axles, keys, bush and ball bearings, Flywheel and Governors.
(5) Power Transmission Devices – Types of belts and belt drives, Chain drives, type of gears, Types of couplings, friction clutch (cone and single plate), brakes (types and application only). Application of these devices. (6) Mechanism : (Descriptive treatment only) Slider crank mechanism, Four bar chain mechanism, List of various inversions of four bar chain mechanism, Geneva mechanism, Ratchet and Paul mechanism. (7) Materials use in Engineering and their Application Metals – Ferrous and Non-ferrous, Non metallic materials, Material selection criteria, Design consideration, Steps in Design.
(8) Introduction to Manufacturing processes and Their Applications – Casting, Sheet metal forming, Sheet-metal cutting, Forging Fabrication, Metal joining processes.
(9) Machine Tools (Basic elements, Working principle and types of operations) Lathe Machine –Centre Lathe Drilling Machine – Study of pillar drilling machine. Introduction to NC and CNC machine, grinding machine, Power saw, Milling Machine.
V Elements of Electrical Engineering
(1) D.C. circuits : Kirchhoff's laws, ideal and practical voltage and current source, Mesh and nodal analysis (super node and super mesh excluded), Source transformation, Star-delta transformation, Superposition theorem, Thevein's theorem, Norton's theorem, Maximum power transfer theorem.
(2) A.C. Circuits : Generation of alternating voltage and current, RMS and average value, form factor, crest factor, AC through resistance, inductance and capacitance, R-L, R-C, and R-L-C series and parallel circuits, phasor diagrams, power and power factor, series and parallel resonance, Q-factor and bandwidth
(3) Three phase circuits : Three phase voltage and current generation, star and delta connections (balanced load only), relationship between phase and line currents and voltages, Phasor diagrams, Basic principle of wattmeter, measurement of power by two wattmeter method.
(4) Single phase transformer : Construction, working principle, Emf equation, ideal and practical transformer, transformer on no load and on load, phasor diagrams, equivalent circuit, O.C. and S.C. test, Efficiency
OFFICIAL NOTIFICATION
Exam Postponed Notice
ALSO CHECK
FOR MORE IBPS EXAMS DO CHECK THE FOLLOWING LINKS
CLERK EXAM, 2020 : CLICK HERE
PO EXAM, 2020 : CLICK HERE
SO EXAM, 2020 : CLICK HERE
FOR UPSC EXAMS 2020 DO CHECK THE BELOW LINK:
CDS 2020 : CLICK HERE
CSE 2020 : CLICK HERE
NDA AND NA II 2020 : CLICK HERE
ISS 2020 : CLICK HERE
CAPF 2020 : CLICK HERE
FOR MORE GOVERMENT EXAMS DO CHECK THE WEBSITE sarkarinaukrieasyalert.com
What is the salary of MESC Candidate?
1) Group-A – S-20 Rs. 56100-177500 plus DA and other allowances payable as per rules
(2) Group-B-S-15 Rs. 41800-132300.
What Is The vacancy for MESC 2020?
What is the fees for MESC?
Backward Classes – 374 /
Backward Classes and Orphans – 274 /
How To Apply For MESC?
candidates can apply for the examination only through online mode
CLICK HERE
What are Stages of Examination for MESC?
3. Stages of Examination – Three
3.1 The present examination will be conducted in the following three stages:
(1) Pre-examination – 100 marks
(2) Main examination – 400 marks
(3) Interview – 50 marks