APPSC DEPARTMENTAL TEST EXAMINATION, 2020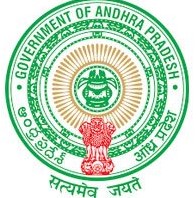 The Andhra Pradesh Public Service Commission (APPSC) was formed when the state of Andhra Pradesh formed on 1 November 1956. Earlier, the commission was known as the Andhra Service Commission (formed in 1953) which is based on the regulations of Madras Public Service Commission.
Later in 1956, APPSC was formed by merging the Andhra Public Service Commission and Hyderabad Public Service Commissions.
DATES

FOR APPSC

HOW TO APPLY

Applications will be available: 08-07-2020
The last date for submission of online application : 27/07/2020 (26/07/2020 is the last date for payment of fee up to 11:59 PM)
EXAM PAPER 1 : 25/08/2020 to 28/08/2020
EXAM PAPER 2 : 31/08/2020 to 01/09/2020
Applicants primarily shall register the One Time Profile Registration (OTPR) through the Commission's Website viz.,


CLICK HERE

RESULTS

APPLICATION FEE

The results of the candidates who are provisionally declared to have passed the Tests will be displayed on the Notice Board of the Commission's Office and also hosted on the Commission's Official Website

CLICK HERE

500 Rs FOR EACH PAPER
no fee is prescribed for the Tests in Gujarathi and Marwari Languages.

REJECTIONS OF APPLICATION FORM

MODE OF PAYMENT

i) Failure to upload the Photo/ Signature.
ii) Failure to pay fee towards the Test and application.
iii) If the scanned Service Certificate is not uploaded duly filled in and signed by the applicant and the Controlling Officer with seal wherever required
iv) If the filled in Application Form is not in terms of this notification.
v) If the applicant is not eligible to appear for the Test in terms of Para (4) of the Notification.
vi) If the candidate applies during debarment period.
ONLINE
100 Rs per correction will be charged.

ELIGIBILITY

OFFICIAL NOTIFICATION

The employees of Government of Andhra Pradesh are eligible to apply for the Tests that are prescribed in their respective Departmental Service Rules.
a) Commercial Taxes Department
b) Treasuries and Accounts Department
c) Mines & Geology Department
d) Divisional Test
e) Works Accounts Service
f) Workshop Of f i c e r s
g) A.P. Public Service Commission:
h) Sericulture Department
Typists-cum-Assitant working in Finance and Planning (Finance Wing) are eligible to appear for the Treasuries & Accounts Service Examination.
FOR MORE INFORMATION RELATED TO THE DEPARTMENTAL EXAM :
CLICK HERE
SCHEME OF THE EXAMINATION FOR APPSC
(a) All the Tests, except Language and Survey Tests will be in Objective Type
(b) The Language Test papers (P.C.Nos.5, 6, 7, 19, 28, 36,49, 67,37, 58, 74) and Survey &
Settlement papers (P.C.Nos.69, 87, 109, 110, 111, 112, 116, 117, 118, 119, 120, 121, 122, 133,
134 and 135) will be of conventional mode.
(c) All the objective type papers will be held on Computer Based Departmental Tests.
Instructions regarding this Computer Based Test are detailed in the Instructions Manual at
Annexure – I. CLICK HERE
(d) The candidates appearing for Objective Type papers may use Mock Test facility available on
Commission's Website, to acquaint with the Computer Based Tests.
(e) The candidates appearing for Conventional Papers (Descriptive Exams) will be supplied with
OMR sheet attached Answer Books to be answered with Blue or Black Pen.
(f) Schedule of test timings as per G.O.Ms.No.55 General Administration (Ser-C) Dept.,
dt.02/05/2017 is as under.
Examination Mode
Duration of the Examination
Time of the Examination
Fore Noon
After Noon
Objective Type Papers
2 Hours (120 Minutes)
10.00 AM – 12.00 Noon
3.00 PM – 5.00 PM
Conventional Type Papers
3 Hours (180 Minutes) (Except PC.No.05, which is 2 hrs)
10.00 AM – 01.00 PM
3.00 PM – 6.00 PM(For P.C No.005 only3.00 PM – 5.00 PM)
EXAMINATION CENTERS FOR APPSC
All the Departmental Tests will be conducted at all the 13 Districts.
The candidates shall be admitted at the respective District Centre only, where the candidate is presently working as mentioned in the application.
| | |
| --- | --- |
| CODE NO. | DISTRICT NAME |
| 01 | SRIKAKULAM |
| 02 | VIZIANAGARAM |
| 03 | VISAKHAPATNAM |
| 04 | EAST GODAVARI |
| 05 | WEST GODAVARI |
| 06 | KRISHNA |
| 07 | GUNTUR |
| 08 | PRAKASAM |
| 09 | P.S.NELLORE |
| 10 | CHITTOOR |
| 11 | YSR KADAPA |
| 12 | ANANTHAPUR |
| 13 | KURNOOL |
what is the appsc examination date 2020( departmental test)?
paper 1: 25/08/2020 to 28/08/2020
paper 2: 31/08/2020 to 01/09/2020
what is the application fees of appsc exam(department test)?
500 rs for both paper
no fee is prescribed for the Tests in Gujarathi and Marwari Languages.
__________________________________________________________________________________________
FOR MORE IBPS EXAMS DO CHECK THE FOLLOWING LINKS
CLERK EXAM, 2020 : CLICK HERE
PO EXAM, 2020 : CLICK HERE
SO EXAM, 2020 : CLICK HERE
FOR UPSC EXAMS 2020 DO CHECK THE BELOW LINK:
CDS 2020 : CLICK HERE
CSE 2020 : CLICK HERE
NDA AND NA II 2020 : CLICK HERE
ISS 2020 : CLICK HERE
CAPF 2020 : CLICK HERE
FOR MORE GOVERMENT EXAMS DO CHECK THE WEBSITE sarkarinaukrieasyalert.com